As part of their Pioneer Day Celebration, the Church of Jesus Christ of Latter-Day Saints participated in a Helping Hands service project which took place on Saturday, June 2, at the Bannock County Fairgraounds.  Approximately, 800-1000 youth, and their leaders, from Tyhee, Chubbuck, Alameda, Highland, North Stakes and the Trinity Episcopal Church.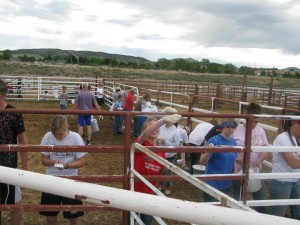 For a video of this story, visit http://idahostatejournal.com/video_player/
They tore down a concrete wall, pulled weeds, scrapped, painted and stained multiple areas throughout the fairgrounds.  They started out bright and early at 8:00 am.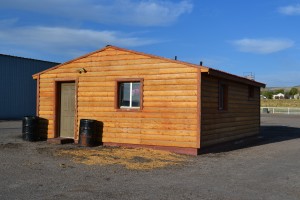 The project was expected to end around noon, however, the youth were so productive that lunch had to be moved up because they were finishing up the final touches much earlier than expected!
The Trinity Expisopal Church provides some of the cookies because they wanted to participate in this community service project.
Tyhee Stake did trash duty and painted the Extension Office.
North Stake did the back of the concession pari-mutuel betting area and they tore down the food court fence. They also provided ice water, along with the Highland Stake.
Highland Stake was assigned the bucking chutes and sorting holding pens.
Alameda Stake did the Stage, the small office, and the stall doors. They also did the extra projects, a washing station and the wood around two doorways.
Chubbuck Stake did the grandstand seating as well as providing the food.
After the morning of hard work and fun, pizza and cookies were served. The youth seemed to really love the event and had many positive comments about serving the community. One young man summarized it well, "When you work together you can get much more accomplished than by serving alone. It was fun"!
Stacey Marshall–Chubbuck Stake